How to Future Proof Your Brand
Have you heard about Instagram's new idea of removing 'likes' and follower counts? Great! Or is it?
The change is apparently going to start rolling out through Canada, and will gradually make its way across all countries until it finally updates the app for users in the United States.

Sure, it might be great for the mental health of the entire population, but how is this change going to affect the platform's use for business and marketing purposes?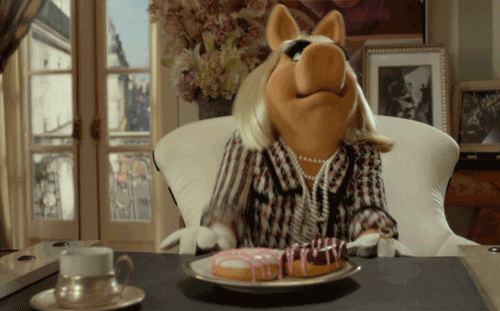 Instagram might fail. I know, it's a hard pill to swallow, but with drastic changes usually comes a drastic drop in user activity. I've lived long enough to have seen many seemingly stable products, companies, and yes, social media platforms go down crumbling.
When I was eighteen, a site called DailyBooth was launched. It allowed its users to upload a picture every day, encouraged user engagement and followers, as well as allowing private messages between users. It was basically Beta Instagram. I'd documented three whole years of my life, when one morning
I woke up to an e-mail
begging me to backup my photo history. Within a few days, the website I'd visited morning, noon and night from eighteen to twenty-one was completely gone.
MySpace saw the same fate when Facebook took over, and
Snapchat has become a barren wasteland
ever since Instagram implemented the stories function.
Now, these changes may not come if Facebook is faced with enough user opposition, but it's best to plan for the worst.
Here's how I recommend future proofing your brand:
1. Start collecting e-mails
This is truly the only way you can own your audience. Of course, e-mail open rates aren't what they once used to be, but if you can make your newsletters consistent, and worth opening, you're a shoe in. There's a number of brands I unfollowed on Instagram simply because I love opening their e-mails. In fact, I would argue that my wallet is ready more for impulse purchases in my inbox than on Instagram or Facebook anyway.
"But how do I collect e-mails, Natalie?"
Good question, dear reader. I don't want to give away too many secrets in one blog post, but some hints would be to run a competition that the winner can only be drawn from by their e-mail address, or offer an irresistible freebie in your upcoming newsletter that you can advertise on social media first. Have a sign up box on your website, and retain customer e-mails after they've purchased from your website.
And once you have your customer's e-mails, back them up. Who's to say MailChimp won't stand the test of time either? Especially now that
Shopify and MailChimp aren't friends anymore
, it's in your best interests to keep a hard and soft copy elsewhere, and update it as necessary.
"But what do you mean by consistent and worth opening, Natalie?"
I'm currently overhauling all of my e-mail marketing to make them all look the same, be engaging, and most importantly,
fun
! Here are some examples of what my e-mails look like now.
Of course, if you're going to approach your e-mails like I have, make sure that they're 'on brand'. That's one aspect to being consistent. Other aspects include frequency, and the kind of content your customers can expect to see.
And worth opening? Well, that's up to you. Do you offer discount codes? Special sales for newsletter readers only? Pictures and videos that no one else gets to see? Think about what you would love to get in your inbox, and then make that.
2. Have your own website

This is imperative to your future proofing. If people have no way to find you other than social media right now, it's time to sign up for a website. Squarespace may have good marketing, but I believe Shopify is the most superior platform. For something less professional or expensive, you can use Wix, or BigCartel. Whatever website builder you use, your most important pages are the 'About' page, and a 'Contact' page.
"But I don't need to have an online store, Natalie!"
Consider having a blog on Wordpress, Blogger, or even Tumblr, though I recommend Tumblr less than the others. There's also landing page sites like
About.me
 where you can create a simple landing page with all the essential information a potential client could need about you. For portfolios there's
Cargo Collective
.
3. Old school forms of marketing
"Never overlook the obvious." - Leonard Cohen
If you're an illustrator or graphic designer, the most popular form of advertising your work in the 90s was the humble postcard. Art directors for editorial work usually kept the postcards in files depending on which kind of articles the art style may have been the most suited to. Now, these art directors are bombarded with e-mail portfolios. I'm sure the occasional physical submission would catch them off-guard, and maybe even raise your chances of being contacted. Flyers advertising your services to local businesses might have a similar effect, especially if you can mention how employing your services could increase their yearly turnover.
If you're particularly serious about these kinds of careers, you might look to get yourself an agent. Being a represented artist on an agency's books may open you to bigger clients that you may not have otherwise even be considered by. Finding the right agent can be tough, and many firms are oversaturated. If an agency represents too many artists, it may mean there are more people vying for the same jobs.
Directory listings can also be beneficial, but make sure the cost of being listed is worthwhile for you.
Illustrators Australia
is an organisation that promotes artists from Australia and New Zealand, and allows potential clients to search through artist portfolios on their website. The annual fees are quite high, so make sure that you're serious about your career and can justify the expense before joining.
Consider doing more in-person events, like market stalls, conventions, and entering your work in exhibitions and art fairs. These may also be great opportunities to collect e-mail addresses for your newsletter.
And finally, consider undertaking a collaboration or two with other artists. They will promote your work whilst promoting their own, which exposes their audience to you as well.
Well, I hope that gives you some good ideas on where you can start to future proof your business.
If you can think of any others, feel free to leave a comment below or get in touch with me at aloha@nataliemichellewatson.com
God bless, and stay fancy xox